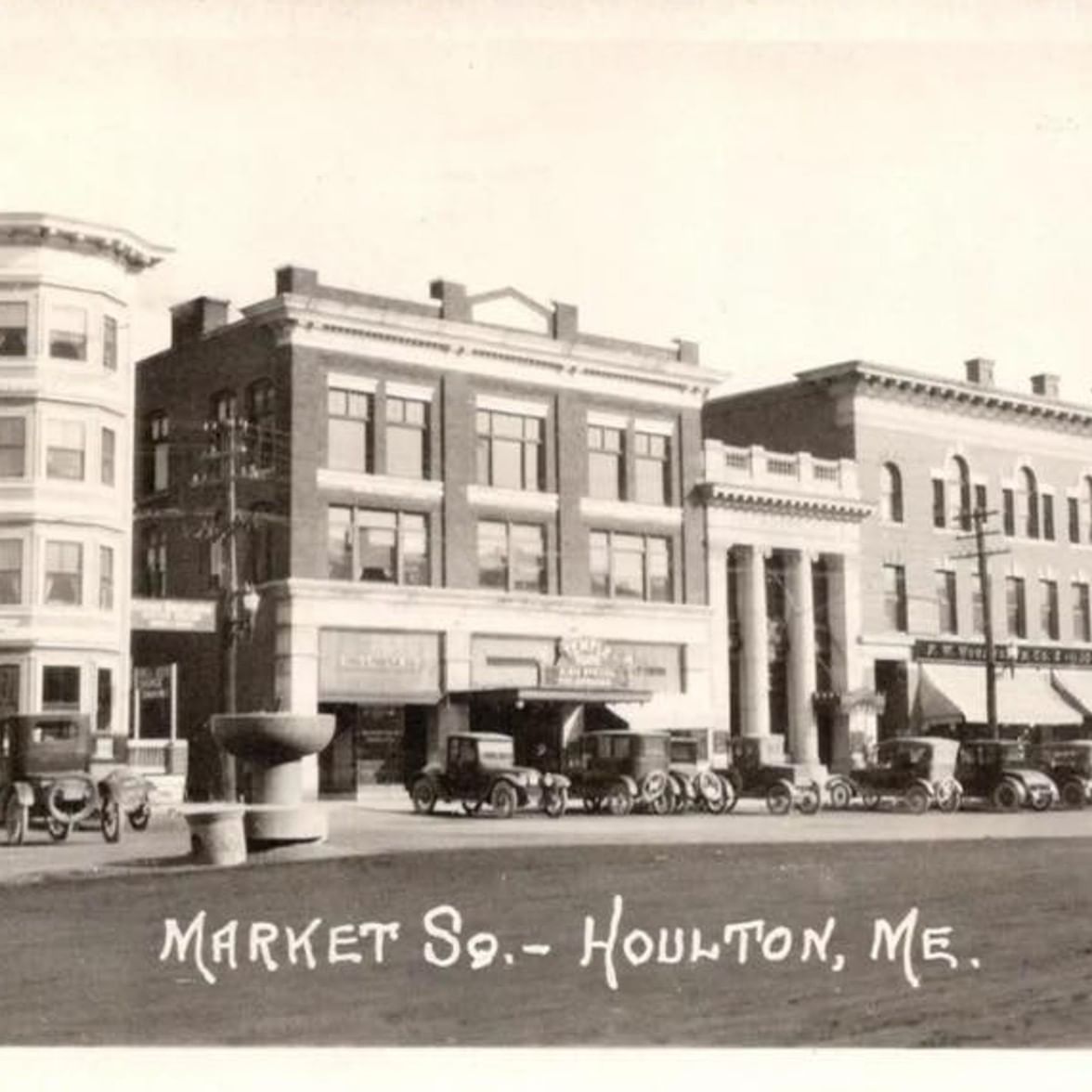 ---
Our Story
Market Pizza, LLC started from a conversation in 2015 with the crew at WHOU 100.1 FM but it took 6 years for the idea to come to life. Pizza played a big role in the minds of kids who grew up in Houlton during the 50s, 60s, 70s, and 80s. A taste of the past that's so hard to find now. Why not start our own pizza place that harkens back to the days of our youth while at the same time providing a unique place for people to celebrate what it means to be part of a GREAT community?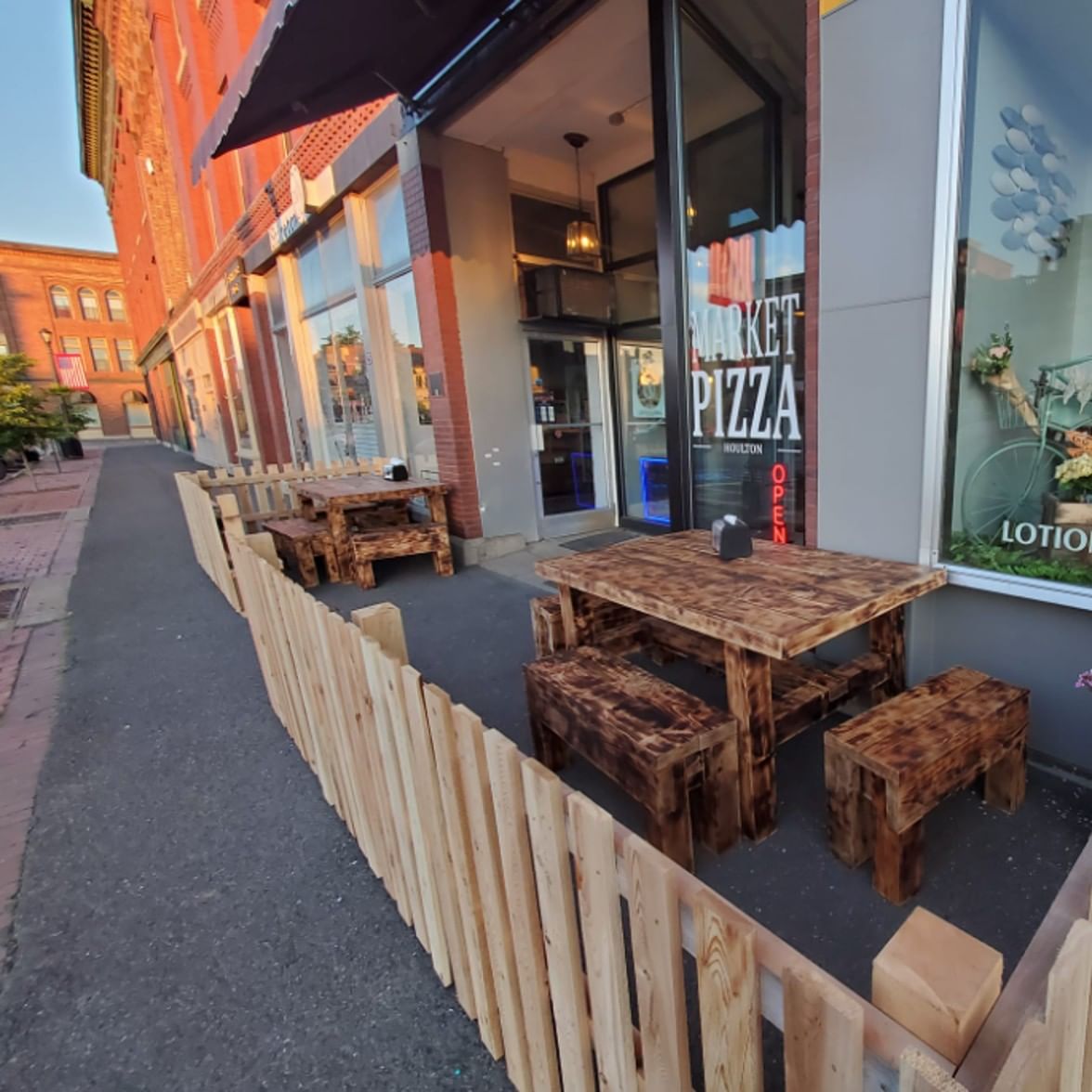 ---
Est 2021
Starting a business is not easy, especially when a crew is already busy running a radio station! There just wasn't enough time or manpower to make this dream a reality even though they had found the recipe for the great pizza they wanted. The idea was put on a back burner, but never fully extinguished, and every couple of months the team would bring the idea up again.
Finally, in the spring of 2021, the stars aligned and the new venture was created! Our hope is that you will enjoy the food as much as we do, and that we can help you build some great memories while combining it with the past!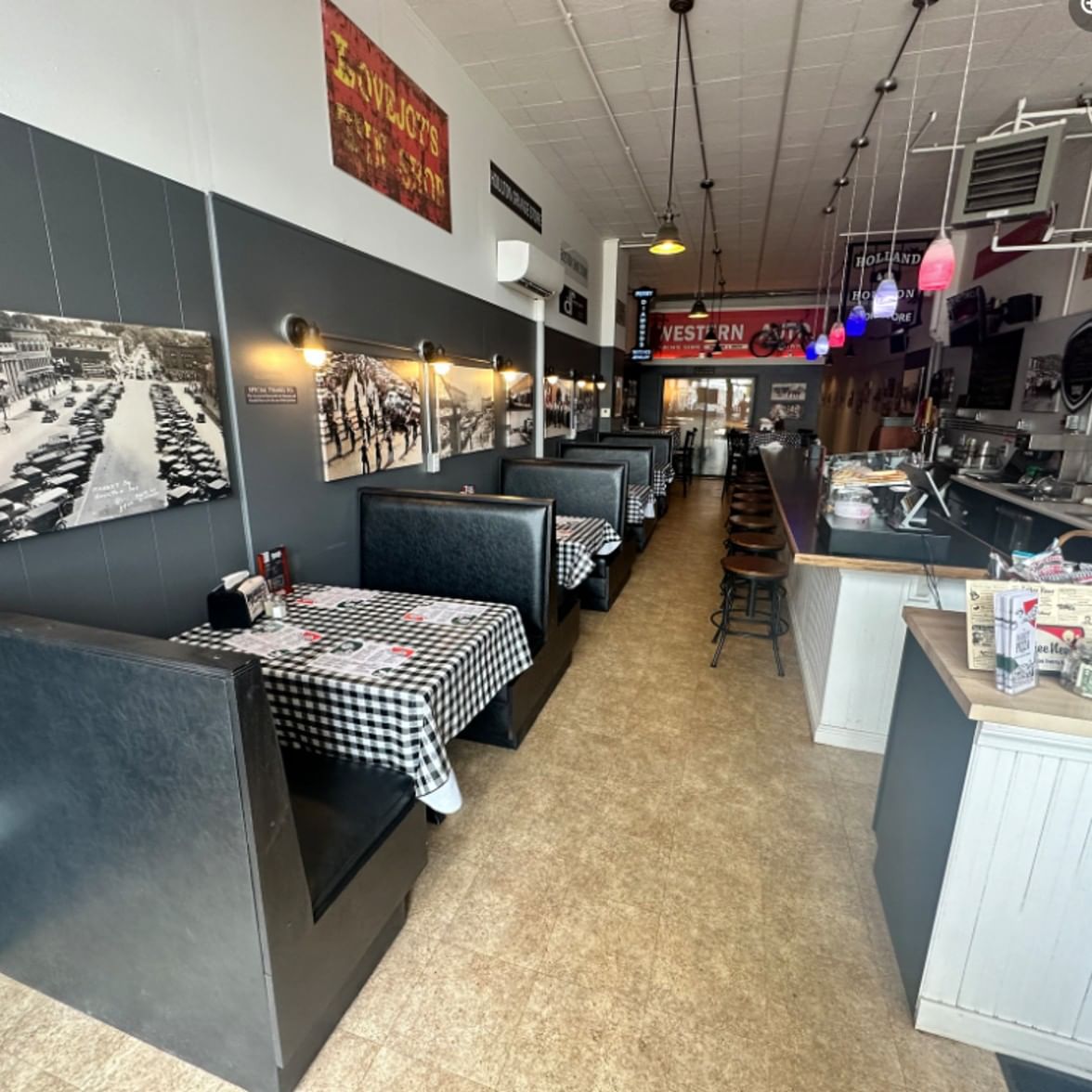 ---
Great Pizza, Great Community, Historic Houlton
There are so many people that have made Market Pizza possible. Stop in and you'll see what we mean. EVERY SINGLE inch of the store has been brought to life by our wonderful community!!